Teeth Whitening in Montgomery
---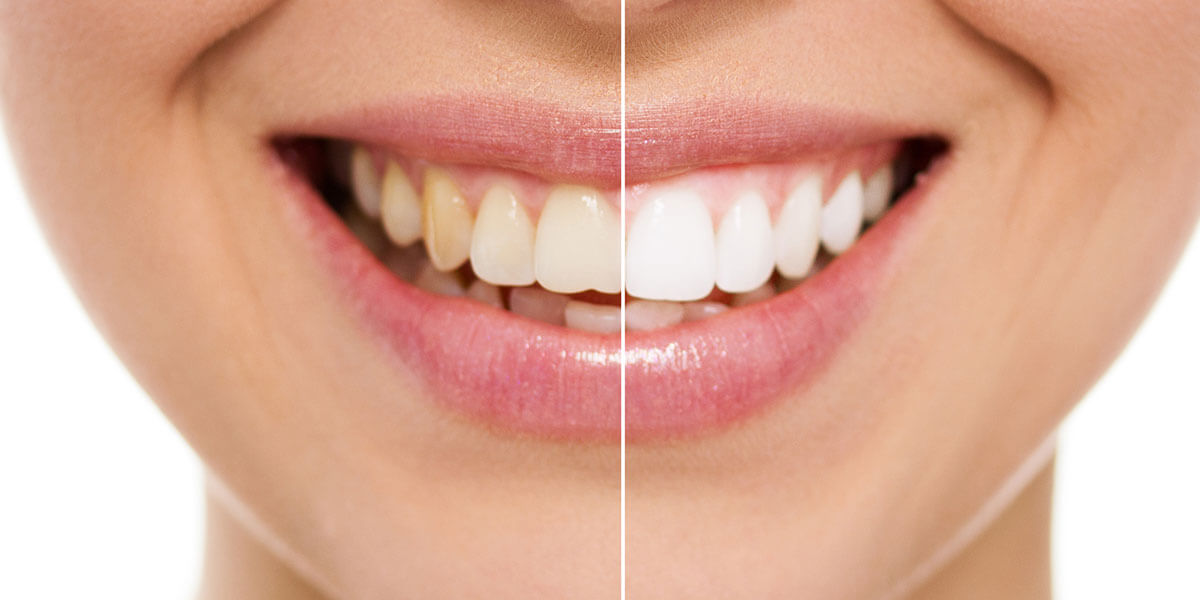 ---
SmileMakers Comprehensive Dentistry provides teeth whitening services in Montgomery, AL. Call 334-277-5498 to learn more and schedule your appointment. 
Teeth whitening is one of the most common cosmetic dental treatments because even with good oral hygiene habits, most people have yellowing or stains at some point in their lives. Whether they're the result of a daily cup of coffee on the way to work or simply getting older, discolored teeth can make you feel embarrassed about your smile.  Teeth whitening can dramatically improve the appearance of your teeth, giving you a brighter smile and improving your confidence.
---
At-Home Teeth Whitening
---
If you have only minor yellowing or stains on your teeth or simply prefer to whiten them at home on your own time, a take-home bleaching kit is your best option. You'll visit our office for impressions so we can create a set of custom whitening trays for you to use with professional-quality carbide peroxide bleaching gel. We'll show you how to use your at-home whitening kit and provide you instruction on how long you should use it to reach your desired results. Take-home whitening products can also be used to maintain your in-office whitening treatment.
---
Frequently Asked Questions About Teeth Whitening
---
What is the best whitener for your teeth?
---
Which teeth whitener is best for you depends on your dental needs, preferences, and lifestyle. Patients with significant stains or those who want immediate results should consider in-office whitening. For minor stains or for touch-ups between in-office whitening treatments, take-home teeth whitening kits are an excellent option.
---
Is teeth whitening harmful?
---
You don't have to worry about harming your gums or teeth with professional teeth whitening from a dentist because it's safe and effective. Even if you use a take-home whitening kit, your dentist will monitor your treatment and show you how to use it properly to avoid sensitivity and irritation.
---
How can I get white teeth in one day?
---
Only in-office teeth whitening treatments can give you a whiter smile in a single day.
---
Can yellow teeth be whitened?
---
A bleaching treatment can usually whiten yellow teeth, but not always. Although professional teeth whitening is often all that is required for a brighter smile, stains can also be caused by enamel erosion or originate from the inside of a tooth (known as intrinsic stains). Cosmetic bonding or veneers may be required to whiten your teeth in these situations.
---
Can I get my teeth whitened if I have sensitive teeth?
---
Instead of buying a store-bought whitening treatment, your best option is to call our office if you have sensitive teeth and want to whiten them. We can make adjustments to our whitening kit to ensure your comfort.
Call 334-277-5498 to schedule your appointment.
---