Sedation Dentistry in Montgomery
---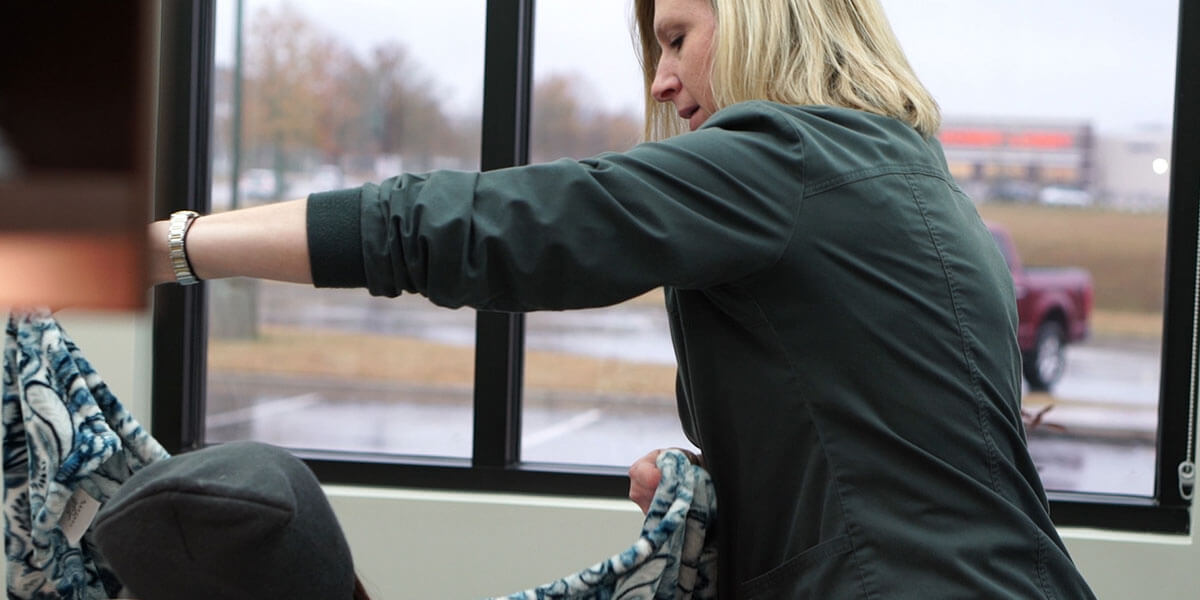 ---
Smile Makers Comprehensive Dentistry provides sedation dentistry in Montgomery, Alabama. For more information or schedule your appointment, call 334-277-5498.
What is Sedation Dentistry?
---
Sedation dentistry is medically induced relaxation. When used during dental procedures it can help patients feel more relaxed and calm. Sedation can be useful in cases of dental anxiety in adults and children. It can also make long, complex procedures easier for the patient.
---
Benefits of Sedation Dentistry
---
The use of sedation in dentistry has many benefits: 
Relieve dental anxiety.

Patients with any degree of dental anxiety from mild to severe can benefit from sedation. It can help you relax before and during your procedure rather than worrying and feeling stressed. It can also relieve the physical symptoms of anxiety.

Help patients stay calm and cooperative.

In cases of severe dental anxiety or for children who are fearful about dental procedures, sedation can help patients remain calm and cooperative. 

Makes procedures seem shorter.

Sedation can make a long procedure seem much shorter because you are less aware of what is going on around you and the amount of time that passes. 

Reduce the amount of local anesthesia needed.

Under sedation, you may not need as much local anesthesia to numb the area where the dental work is taking place. This allows the numbness to wear off more quickly following your procedure.
---
Type of Sedation We Offer
---
At Smile Makers we offer the following types of sedation: 
Nitrous Oxide.

Nitrous oxide, sometimes referred to as "laughing gas," is an effective and safe sedation agent that is inhaled through a mask that fits over your nose. It consists of a combination of oxygen and nitrogen that produces a euphoric feeling to help you relax. Patients often describe the feeling as lightheaded or tingly. The effects of nitrous oxide wear off in just minutes after the mask is removed. 

Conscious Oral Sedation.

We can prescribe an oral sedative in pill or liquid form. You will take the sedative prior to your appointment to help you relax. It will take effect before you arrive and will take a few hours to wear off afterwards, so you will need someone to drive you to and from the dental office.
---
Are You a Good Candidate for Sedation Dentistry?
---
If you feel anxious or nervous about a dental procedure, you are most likely a good candidate for sedation dentistry. Sedation can make the entire experience more relaxing and positive, preventing the negative effects of stress on your body and mind. It is important to discuss your medical history with your dentist and provide a list of medications you are taking in case any of them would react negatively with a sedative.
---
Why Choose Smile Makers?
---
The use of sedation is completely safe when administered and monitored by qualified professionals. At Smile Makers we have the experience and knowledge to provide sedation dentistry in a safe and controlled environment. We take the time to get a complete medical history before administering any sedation to ensure that it is a safe option for our patients.
---
Frequently Asked Questions
---
Is Nitrous Oxide safe for children?
Studies have shown that nitrous oxide is a safe and effective method of sedation for both children and adults. It is used quite frequently with children to help them relax during dental procedures.
Is Sedation covered by dental insurance?
Dental insurance does not typically cover sedation because it is not considered to be medically necessary. The only exception is for patients who have health conditions such as autism, epilepsy, or other conditions that make sedation necessary. Contact your insurance provider to inquire about your coverage.
Will nitrous oxide or an oral sedative put you to sleep?
With both of these sedation options you will be awake but relaxed. You will be able to speak and respond to questions and requests. You may feel sleepy, especially with an oral sedative, but you will be awake during the procedure. It is possible that you won't remember much afterwards.
Can I go back to work or school after sedation?
The effects of nitrous oxide wear off in just minutes after you stop breathing it, which allows you to return to your regular daily activities. However, with the use of an oral sedative you will need to go home and rest for the remainder of the day.
Can sedation help suppress my gag reflex?
Some patients have a strong gag reflex that makes dental care and procedures more challenging. In addition to helping you feel more relaxed, sedation can suppress your gag reflex to make dental work easier to endure. 
Call 334-277-5498 to schedule an appointment with a dentist in Montgomery, AL today!
---